ABC-Fest starts with this nice talk on Thursday…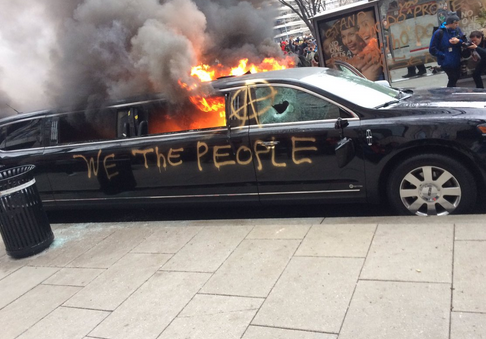 How did Trump come to power and what does that tell us about the era we are entering? What strategies are anarchists in the USA using to counter Trump's agenda and the rise of grassroots nationalism? Framing Trump's victory in a global context, we will discuss the new context for social struggles and explore the ways anarchists have approached self-organization and self-defense in the United States since the end of 2016.
++++++++++++++++++
Anarchistischer Widerstand in der Ära Trump
Wie kam Trump an die Macht und was sagt uns das über die Ära, in die wir gerade eintreten? Welche Strategien verfolgen AnarchistInnen in den USA, um gegen Trump's Agenda und den Aufstieg einer nationalistischen Bewegung anzukämpfen? Um Trump's Sieg in einem globalen Kontext zu umreißen, wollen wir über die neuen Grundlagen für soziale Kämpfe diskutieren und jene Vorgehensweisen untersuchen, mithilfe derer AnarchistInnen sich in den Vereinigten Staaten, seit Ende des Jahres 2016, der Selbstorganisierung und Selbstverteidigung genähert haben.